IXINITY® dosing & administration
Reconstitution Kit: Convenience in preparation.
Preassembled syringe with plunger attached
Secure syringe-to-vial connection
Vacuum seal for ease of drawing diluent into vial
See the INSTRUCTIONS FOR USE section of the IXINITY package insert for reconstitution, pooling, and administration instructions.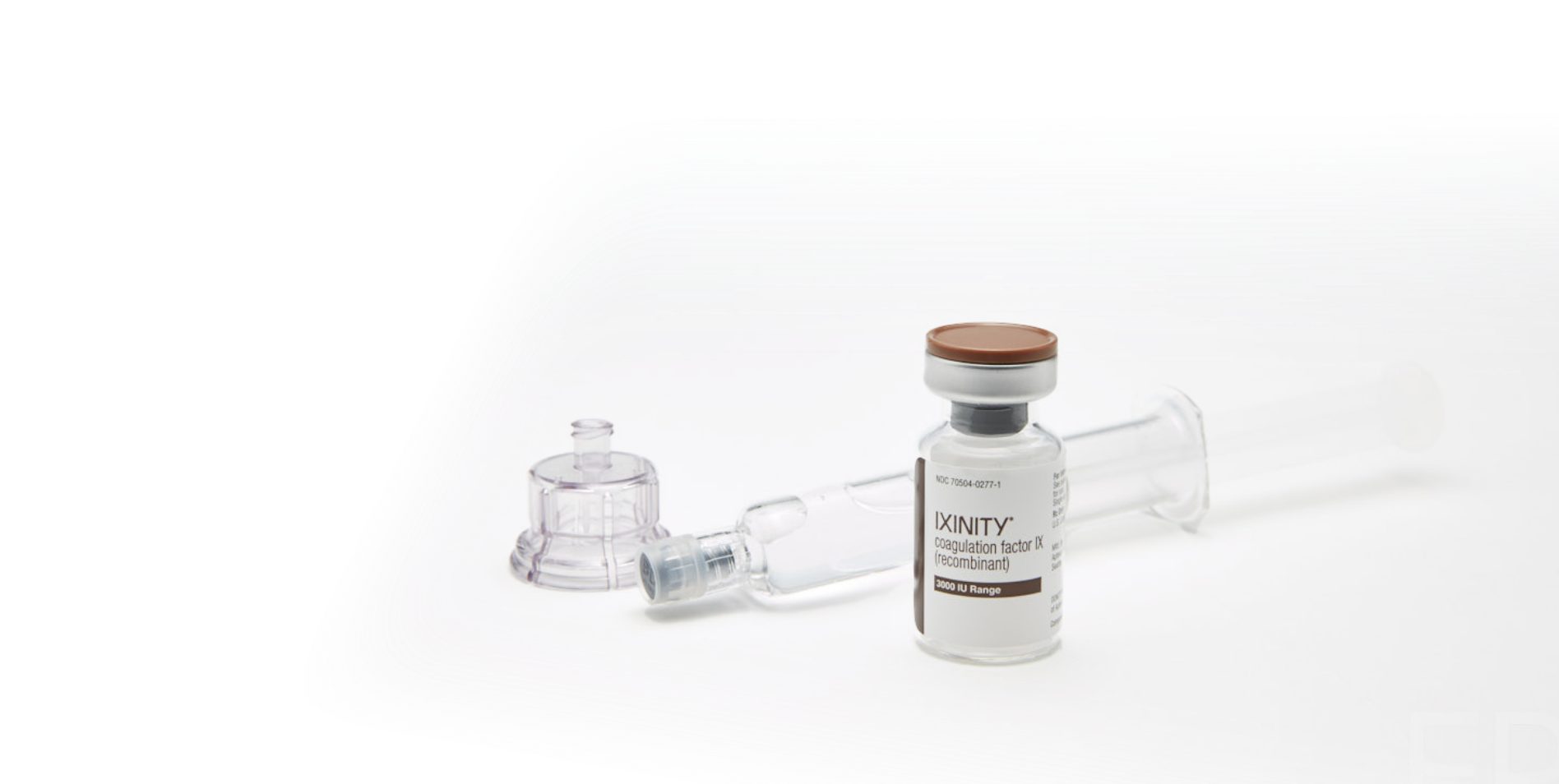 Watch Brian reconstitute IXINITY.

Planet-friendly packaging takes
the patient's world into account.
IXINITY comes in a fully collapsible, 100% recyclable carton.
Flexibility of IXINITY vial strengths
IXINITY is available in 500, 1000, 1500, and 3000 IU single-use vials, which are color-coded by vial strength.1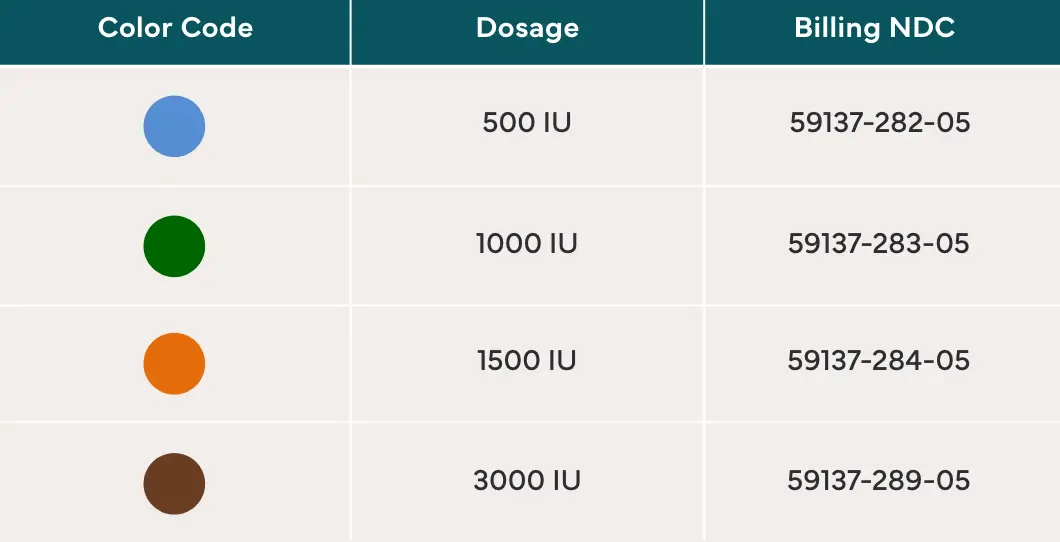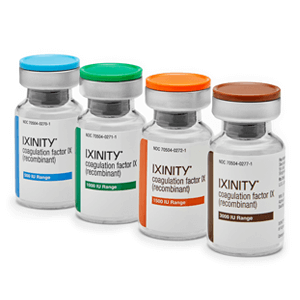 Storage and handling1
Store at 2°C–25°C (36°F to 77°F)

May be stored at room temperature or under refrigerated conditions

36-month shelf life from date of manufacture
Do not freeze
Keep the vial in the carton and protect from light
Reconstituted solution should be infused immediately or within 3 hours of storage at room temperature after reconstitution
Do not refrigerate after reconstitution
Custom ancillaries
Patients choose the supplies they want delivered with IXINITY, such as:

Butterfly needles
Bandages, alcohol wipes, gauzes
Tourniquets

Delivered in a reusable bag
Can be delivered to the pharmacy for inclusion in shipment of product
No cost to patient, prescriber, or pharmacy
Download form online; NPI signature required
Download the IXINITY Custom Ancillary Request Form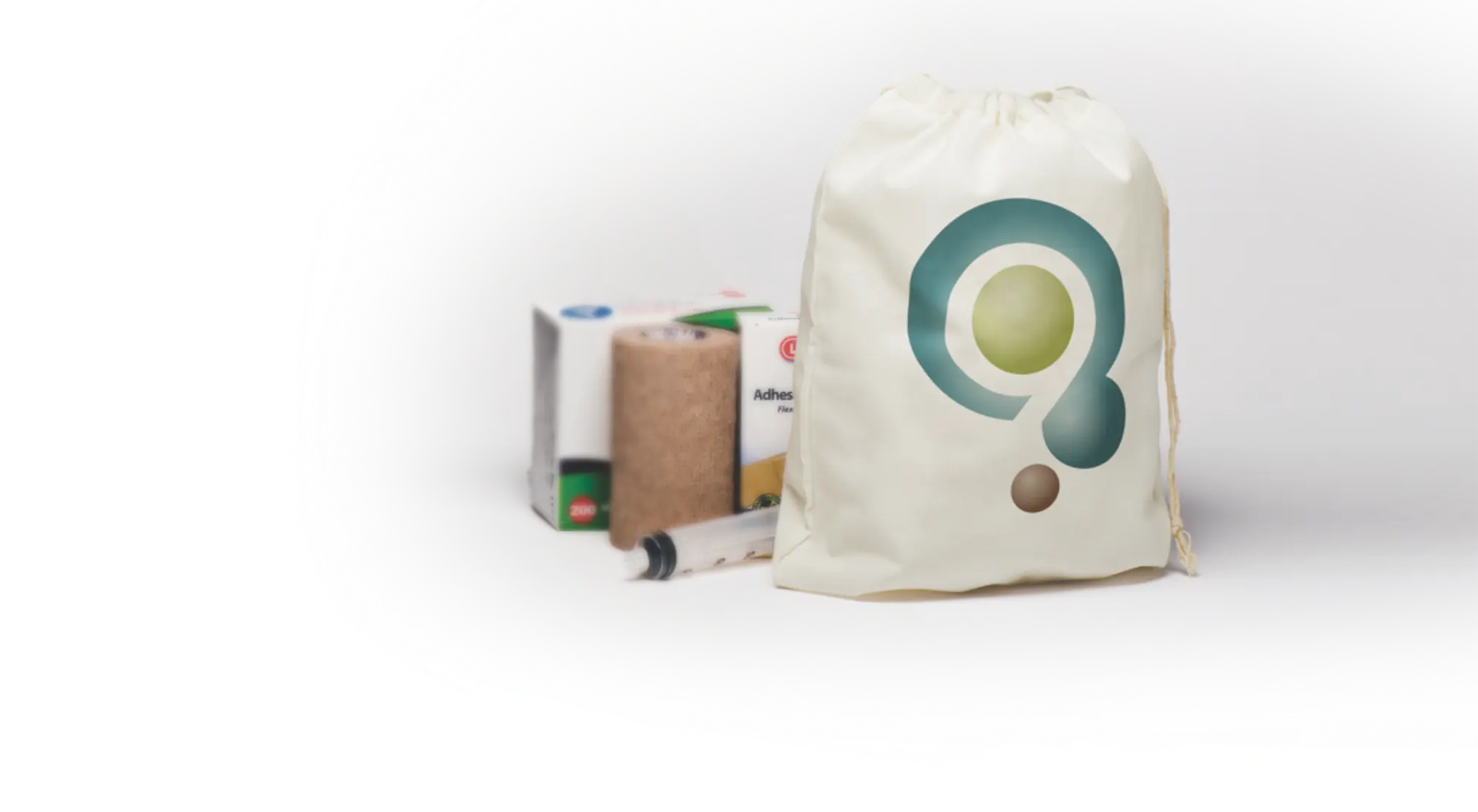 Reference: 1. IXINITY [coagulation factor IX (recombinant)]. Prescribing information. Chicago, IL: Medexus Pharma, Inc.; November 2022.